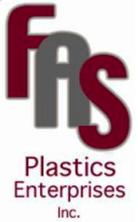 FAS Plastics Enterprises is an injection molder of plastic component parts.
Our molding capacities range from 40 ton 2 ounce shots ,to 600 ton 90 ounce shots.
FAS Plastics Enterprises molds all thermoplastic materials.
We serve customers in the Appliacnce ,R V , Sporting Goods, Automotive , Military ,
Automotive after market and Automotive Racing industry.
Fas Plastics Enterprises has been in business for 25 years, we ar ISO 9000 Quality Certified.
Hanover Machine And Tool is a C.N.C. Machining, fabrication. welding and repair company.
Hanover Machine can produce one part or one million .
Hanover Machine only requires a sample part an Igus file, or PDF file.
If no files are available Hanover Machine And Tool can make a file for customers from dimensions provided,
and produce a proto part or proto mold for the customers.
FAS Plastics also offers a full line of services to customers with our assembly department.
At the present time we are manufacturing parts from FAS Plastics and Hanover Machine and Tool along with some
purchased parts and do a total assembly and delivery service directly to the customers line.
FAS Plastics Enterprises and Hanover Machine and Tool are here to service all of your plastics and tooling needs.