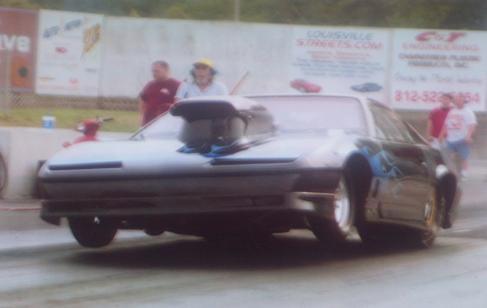 Thank you for visiting
FAS Motorsport.com.
---
I started this company with one thought in mind. Quality at a fair price.
I think we are able to bring that to our customers. Since we are the manufactures of our carburetor spacers,
and dividers we can customize each piece to fit the needs of our customers.
Which means as race car owners you no longer have to settle for "good enough".
We make carburetor spacers just for your car needs. Even saving you money along the way.
My name is Frank Mingione,
I am the owner F.A.S. Plastics and Hanover Machine & Tool and most recently Fas Motorsports, in Hanover Indiana.
The launch of Fas Motorsports has been a thrill for me personally.
Offering our services to the racing industry only made sense to me, being a race car driver myself.
MY STORY
I married my wonderful wife in the 60's and put the race car life aside for nearly 40 years.
I spent those years raising 3 super great children ( now adults) and a couple successful businesses. Time very well spent.
In 1999 a friend of mine, Ricky Wilson asked me to assist him at a race at Ohio Valley Drag.
I was more than a little eager to get out there again myself. Just one trip that day and I was hooked again!
In no time at all I was bracket racing in my 1970 Chevy Two, and running 7.30s in 1/8 mile.
I sold Chevy Two in no time and bought a 1982 Vett, with a 468 ci. running low 6s in 1/8 mile.
I then moved up to 555ci in the Vett. went to high 5s in 1/8 mile, stroked the 555ci. to 632ci. this proved to be too much motor for the Vett.
I sold the Vett and went to an older 1990 Pontiac Trans Am.
I put in a 632ci. special dart intake with a carburetor spacer built by my own company Hanover Machine & Tool.
This combo proved to be a success, going the mid 5s in the 1/8 mile.
I raced with this combination for a couple years and eventually decided to go wth a tunnel ram and
two c.n.c. machined carburetor spacers again made by my company Hanover Machine & Tool.
This new combination went 5.30s in the 1/8 mile, and ran comfortably and dependably for a couple years.
Never wanting to just settle I decided to go to the next step and move to a F2 Pro Charger with fuel injection,
again turning to my own company Hanove Machine & Tool to build the intake and the throttle body spacer.
This improvement went to 4.93s in the 1/8 mile at 147 mph.
Last winter I have went to an F3R 131 Pro Charger, and I can't wait for Spring to test and tune, E.T.S.'s.
Will keep all of you posted on how this all works out for me.
As you can tell by reading my story, I and my companies have a working knowledge of the racing industustry.
We know the wants and needs of other race car owners.
Our company has a proven record in the production of carburetor spacers.
If I can be of any assistance at all call me or send me an email.